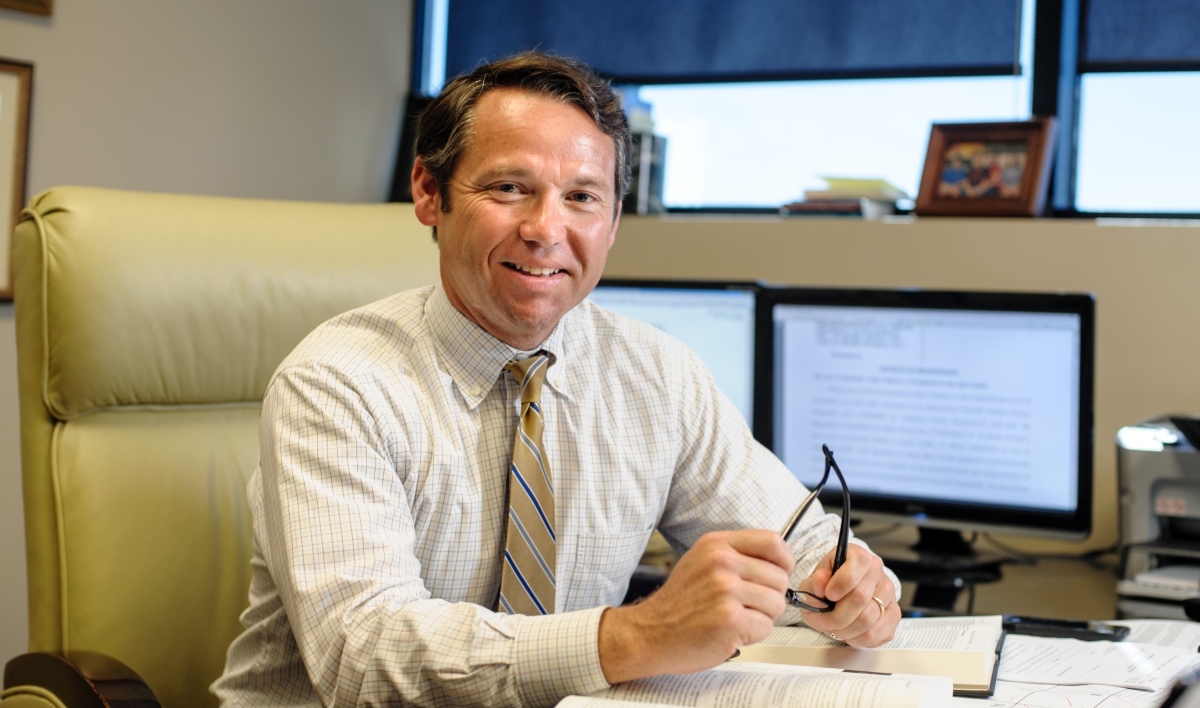 Profile
Mr. Burgess' practice is focused on the representation of businesses and municipalities in a wide range of litigation matters, including shareholder derivative actions, employment discrimination and retaliation, trade secret and intellectual property protection, wrongful death, contract disputes, enforcement of non-competition agreements, products liability, and police civil liability lawsuits. He has successfully tried a number of cases in federal and state courts, and has significant appellate experience including multiple oral arguments before the U.S. Court of Appeals for the Eleventh Circuit.
Honors and Awards
SuperLawyers.com has named Mr. Burgess as an Alabama Super Lawyer for 2018, 2019, and 2020 in the areas of business litigation, employment litigation, and civil litigation.
Mr. Burgess is rated by Martindale-Hubbell as AV Preeminent ®.
Representative Cases
Cases representative of Mr. Burgess' work include—
Kennamer v. City of Guntersville, 2020 WL 2781243 (Ala. May 29, 2020).
Gentry v. City of Russellville, No. 3:16-cv-1466-LCB (N.D. Ala. Aug. 29, 2019).
Hickman v. Spirit of Athens, Inc., No. 5:16-cv-01595-MHH, 2019 WL 861131 (N.D. Ala. Feb. 22, 2019).
Hardrick v. City of Bridgeport, 2018 WL 2389798 (N.D. Ala. May 25, 2018).
Holden v. City of Madison, 2018 WL 1900550 (N.D. Ala. April 20, 2018).
White v. City of Athens, 2017 WL 4222616 (N.D. Ala. Sept. 22, 2017).
Mooren v. System Studies & Simulations, Inc., 2017 WL 3581727 (N.D. Ala. Aug. 18, 2017).
Howard Industries, Inc. v. Ridgeway, 2015 WL 3953052 (S.D. Miss. June 29, 2015).
Roddy v. City of Huntsville, 947 F. Supp. 2d 1271 (N.D. Ala. 2013).
Bailey v. City of Huntsville, 517 Fed. Appx. 857 (11th Cir. 2013).
Mears v. McCulley, 881 F. Supp. 1305 (N.D. Ala. 2012).
Sims v. Leonard, 465 Fed. Appx. 869 (11th Cir. 2012).
Garcia v. Killingsworth, 425 Fed. Appx. 831 (11th Cir. 2011).
Brown v. City of Huntsville, 608 F.3d 724 (11th Cir. 2010).
Walker v. City of Huntsville, 310 Fed. Appx. 335 (11th Cir. 2009).
Tabolt v. City of Huntsville, 2009 WL 10688927 (N.D. Ala. Feb. 2, 2009).
City of Huntsville v. Stove House 5, Inc., 3 So. 3d 186 (Ala. 2008).
Phase II, L.L.C. v. City of Huntsville, 952 So. 2d 1115 (Ala. 2006).
Thurmond v. City of Huntsville, 904 So. 2d 314 (Ala. Civ. App. 2004).
Borders v. City of Huntsville, 875 So. 2d 1168 (Ala. 2003).
American Tower L.P. v. City of Huntsville, 295 F.3d 1203 (11th Cir. 2002).
Publications
"Ex parte Scarbrough," Alabama Law Review (1994).
Professional Affiliations
Alabama Bar Association
Huntsville-Madison County Bar Association
Alabama Association of Municipal Lawyers
Defense Research Institute
Alabama Self-Insurers Association
Education
J.D., magna cum laude, 1995, University of Alabama, Tuscaloosa, AL
Editor, Alabama Law Review
Bench and Bar, Legal Honor Society
B.A., 1991, Birmingham-Southern College, Birmingham, AL
Bar Admissions
Alabama, 1995
Court Admissions
United States Supreme Court
United States Court of Appeals for the Eleventh Circuit
United States District Courts
Northern District of Alabama
Middle District of Alabama
All Alabama state courts