Lanier Ford recognizes our success depends on the talent and dedication of our administrative support employees. Often referred to as a "professional service organization within a professional service organization," our staff takes pride in the outstanding service we deliver to the firm's clients, our attorneys, and to each other.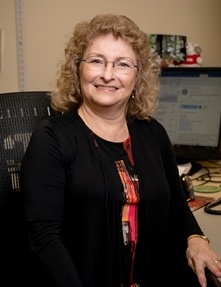 "It is an honor and privilege to work with a group of very talented and dedicated lawyers and staff. The firm strives to provide the best possible legal work for their clients while still maintaining a family environment where everyone works to help each other."
—Leigh Ann Gish, Legal Assistant
We employ many talented para-professionals and legal assistants, as well as accounting, administrative, business development, and information technology professionals. All qualified candidates with a desire to provide excellent customer service are encouraged to This email address is being protected from spambots. You need JavaScript enabled to view it. an application even when a specific opening is not posted. A complete application consists of the following:


Cover letter, which should indicate the position you're applying for and explain why you are interested in working for our firm.
Résumé.
List of at least three references. For each name, please indicate the nature of your relationship with the reference. Please provide each reference's mailing address, e-mail address, and telephone number.