While much of our organic growth is supported by our law school recruiting, we are always interested in strategic opportunities that are beneficial to both the firm and the experienced candidate. Such opportunities may include a unique professional experience, a demonstrated ability to serve clients with the highest professional excellence, or a legal expertise that strengthens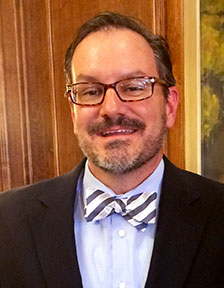 our relationships with existing clients or increases our ability to attract new ones.
"The commitment to excellence and the camaraderie among Lanier Ford's lawyers is what drew me and my family to relocate to Huntsville from Atlanta. The sense of family that permeates this firm allows me to better serve my clients in a comprehensive way. The deep intellect of the Firm's lawyers, and the administrative support staff gives me great comfort when addressing our clients' most serious legal issues."
—Tracy Marion, Attorney
We welcome applications from experienced attorneys who are client focused and results driven. Lateral needs vary by practice area; however, all qualified candidates are encouraged to This email address is being protected from spambots. You need JavaScript enabled to view it. us an application. A complete application for an experienced attorney includes the following:
Cover letter explaining why you are interested in working for our firm.
Résumé, which should include your membership number for each bar you are a member of.
List of at least three references. For each name, please indicate the nature of your relationship with the reference. Please provide each reference's mailing address, e-mail address, and telephone number.
Law-school grade transcript. The grade transcript does not have to be an official certified grade transcript from the registrar's office. It can be a photocopy of an official certified grade transcript or it can be a printout from the law school's web page.
One or more writing samples of at least 10 pages.
© 2015