Lanier Ford summer associates are given a first-hand experience at practicing law that extends beyond legal research. Interacting daily with other attorneys about on-going matters, our summer associates prepare legal memorandums, motions, briefs, correspondence, contracts, and other legal documents. There are plenty of opportunities to attend hearings, trials, depositions, and meetings with clients, and to experience our attorneys' day-to-day activities. Every effort is made to provide all summer associates with opportunities to work in practice areas of interest to them, but most will benefit from a broad range of practice area experience.
Each summer associate is assigned a mentor to provide advice and consultation throughout the program. In addition to welcoming our summer associates, our mentors participate in the orientation process, assist with work assignments, answer questions, and generally advocate for their protégé, ensuring each summer associate has the best possible experience. In addition, first-year summer associates are assisted by our law librarian and receive a complete orientation to our library and computer-aided research facilities.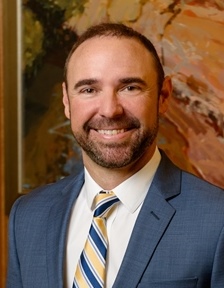 "As an alumnus, and now the chair, of the Lanier Ford Summer Associate Program, I can say with great confidence that our program is thoughtfully well-rounded and accurately depicts the life of a Lanier Ford attorney. We have gone to great lengths to craft an environment which allows our summer associates to experience practicing law at the highest level, without losing focus on the human element."
– W. Graham Burgess, Attorney
Although the summer associate program is centered on the legal work experience, there are plenty of opportunities to socialize with other members of the firm in a relaxed and friendly environment. Previous social activities have included trips to major and minor league baseball games, bowling, paint-ball tournaments, barbecues, golf outings, lunches, dinners, and informal gatherings.