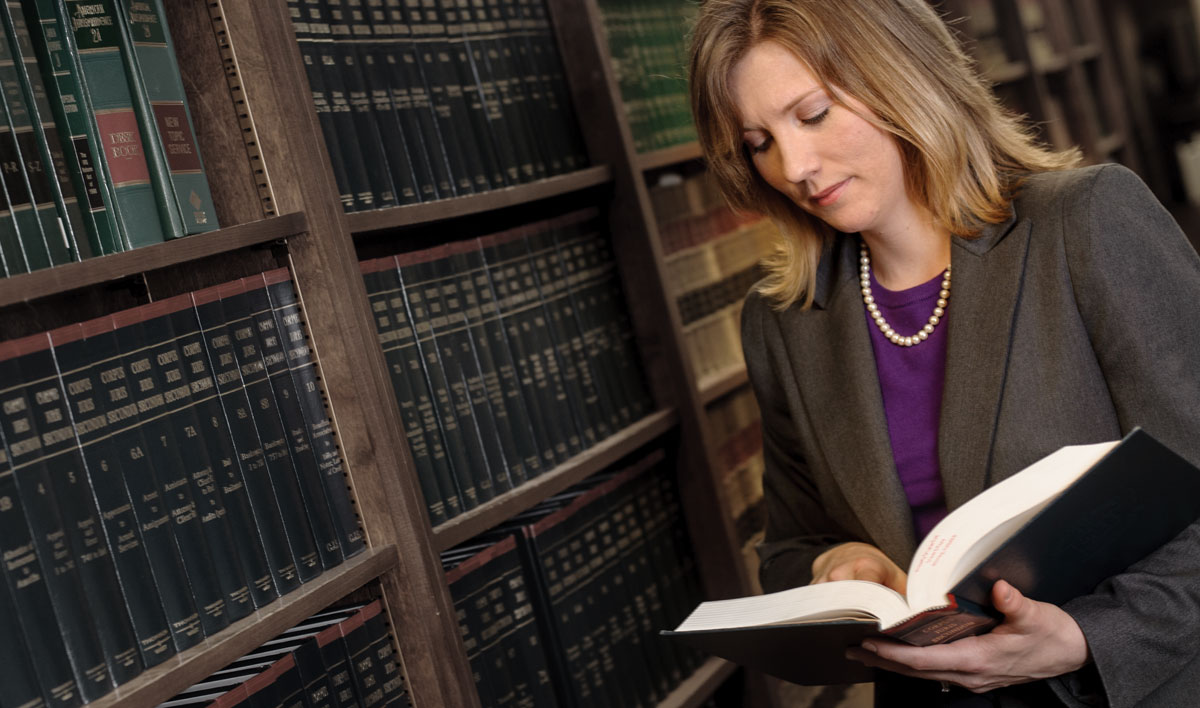 Profile
Ms. Smith's practice is centered on the representation of businesses and municipalities in a wide range of litigation matters, including employment discrimination and retaliation, contract and lease disputes, shareholder derivative actions, and police civil-liability lawsuits.
Ms. Smith has represented municipalities, governmental officials, and private-sector entities in tort litigation brought under Alabama and federal law, including claims brought under 42 U.S.C. § 1983, Title VII of the Civil Rights Act of 1964, the Family Medical Leave Act (FMLA), and the Americans with Disabilities Act (ADA). She represents clients involved in lawsuits filed in both federal and state courts, and has significant appellate experience before the United States Court of Appeals for the Eleventh Circuit and the Alabama Supreme Court. Ms. Smith also regularly consults with clients on day-to-day employment matters involving employee policies and handbooks, discipline and termination, and exemption classifications. Using her skills and experience, Ms. Smith applies a practical approach to her clients' problems to create solutions that make sense in today's changing world.
In addition to her work with clients, Ms. Smith contributes to Lanier Ford's Third-Shift Employment Law Blog.
Honors and Awards
Named a Rising Star by Superlawyers.com (2018).
Representative Cases
Gentry v. City of Russellville, No. 3:16-cv-1466-LCB (N.D. Ala. Aug. 29, 2019).
Tompkins v. Cuts By Us., Inc., No. 5:17-cv-01679-AKK (N.D. Ala. July 26, 2019).
Nelson v. Lott, 330 F.Supp.3d 1314 (N.D. Ala. 2018).
White v. City of Athens, No. 14-00445, 2017 WL 4222616 (N.D. Ala. Sept. 22, 2017).
Mooren v. System Studies & Simulations, Inc., No. 12-00230, 2017 WL 3581727 (N.D. Ala. Aug. 18, 2017)
Howard Industries, Inc. v. Ridgeway, No. 15-38, 2015 WL 3953052 (S.D. Miss. June 29, 2015).
Hawkins v. Carmean, 562 Fed. Appx. 740 (11th Cir. 2014).
Bailey v. City of Huntsville, 517 Fed. Appx. 857 (11th Cir. 2013).
Sims v. Leonard, 465 Fed. Appx. 869 (11th Cir. 2012).
Garcia v. Killingsworth, 425 Fed. Appx. 831 (11th Cir. 2011).
Brown v. City of Huntsville, 608 F.3d 724 (11th Cir. 2010).
Professional Affiliations
Alabama Bar Association
Huntsville-Madison County Bar Association
Secretary-Treasurer, Young Lawyers Section, 2010-2011
North Alabama Society of Human Resources Management
Education
J.D.,with great distinction, 2008, University of the Pacific, Sacramento, CA
Order of the Coif
Traynor Honor Society
Witkin Award for Advanced Trial Advocacy, Criminal Procedure, Criminal Pretrial Litigation, and Evidence
Member, McGeorge Mock Trial Competition Team, 2007-2008
B.A., magna cum laude, 2005, California Polytechnic State University, San Luis Obispo, CA
Bar Admissions
Alabama, 2008
Court Admissions
United States Court of Appeals for the Eleventh Circuit
United States District Court, Northern District of Alabama
All Alabama state courts
Community Involvement
Women's Economic Development Council
Secretary, WEDC Milestones, 2016-2017
Member, WEDC Foundation Board of Directors
Mentor, Big Brothers Big Sisters of North Alabama
Other Experience
Law Clerk, Madison County Circuit Judge Bruce Williams, 2009-2010.