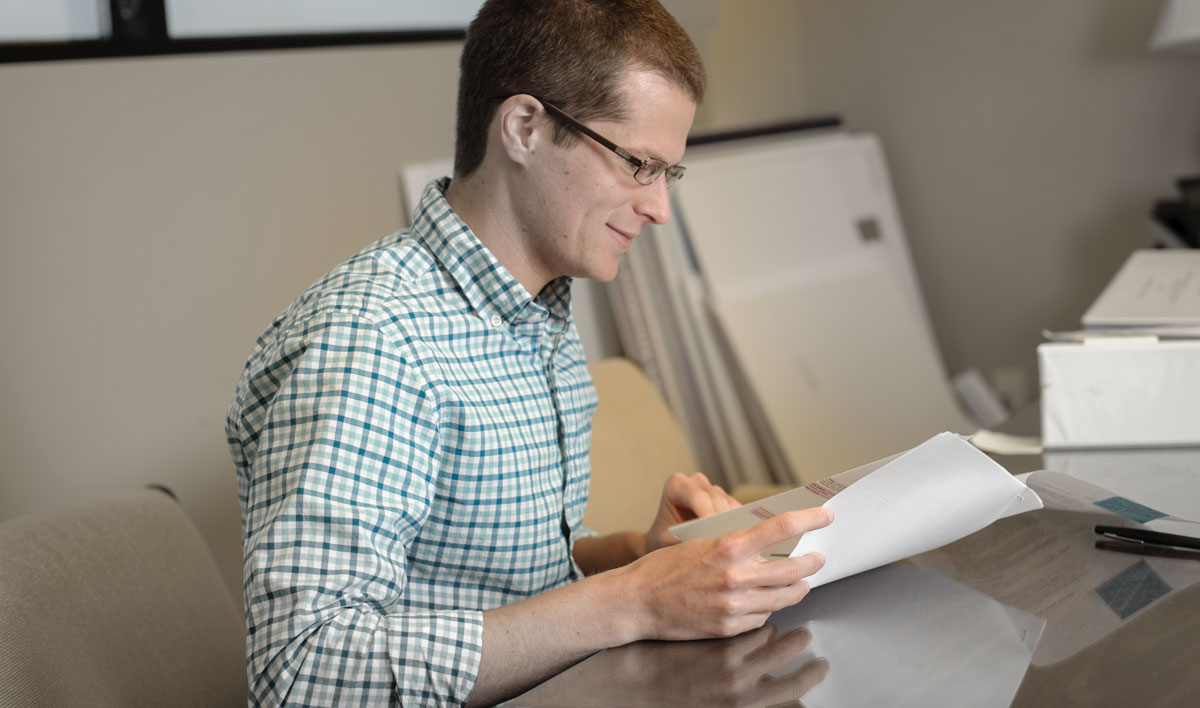 Profile
Mr. Pape's practice involves guiding public and private entities through complex civil rights and employment issues; and when those issues result in a lawsuit, he defends these entities in litigation. Mr. Pape regularly assists employers in reviewing and drafting employee handbooks for legal compliance, developing policies and procedures to prevent inconsistent or unlawful employment practices, counseling administrative employees to ensure implementation of procedures, and complying with federal and state laws such as the Fair Labor Standards Act (FLSA), the Family and Medical Leave Act (FMLA), the National Labor Relations Act, Worker Adjustment and Retraining Notification Act (WARN), and the Patient Protection and Affordable Care Act. In addition to serving in an advisory capacity, Mr. Pape's practice consists of defending employers in litigation involving wage and hour claims (including nationwide collective actions); FMLA retaliation and discrimination claims; and employment discrimination on the basis of race, sex, gender, religion, national origin, or disability.
A large part of Mr. Pape's practice consists of working with school boards to navigate complex employment, constitutional, and equity matters. In 2014, Mr. Pape began working, extensively, on Huntsville City Schools' desegregation litigation, Hereford and the United States v. Huntsville City Board of Education. Mr. Pape was instrumental in litigating this matter in the U.S. District Court for the Northern District of Alabama. Following the court's order to mediate this matter, he was an integral part of the team of lawyers that represented the Huntsville City Board of Education in court-ordered mediation. As a member of that team, Mr. Pape helped craft the joint proposed consent order between the United States and the Huntsville City Board of Education. By participating in mediation and by presenting the proposed consent order to the court, Mr. Pape developed extensive knowledge about the design and implementation of equitable desegregation devices, such as school zone lines, magnet programs, and majority-to-minority transfer programs. Mr. Pape uses this experience as he works with school system administrators to ensure faithful implementation of such measures.
Additionally, Mr. Pape's experience provides him the insight to help clients craft proposed legislation designed to effectively further his clients' political and strategic goals. Recently, legislation on which he worked has been adopted by the Alabama legislature.
Collaborative guidance is at the core of Mr. Pape's practice. Whether he is working alongside human resources professionals and managers in implementing employment law best practices, guiding a large urban school system down the pathway to unitary status, or working with clients to change the law in Alabama, Mr. Pape's focus is on working with his clients to achieve their goals in a creative and personable way.
Honors and Awards
In 2019 andd 2020, SuperLawyers.com named Mr. Pape a Rising Star in the areas of employment litigation, civil rights, civil litigation, and education law.
Publications
"You Tweeted What? Navigating First Amendment Concerns in the Public School Setting," Alabama Lawyer, November 2020 (with Zachary B. Roberson).
"Ineffective Assistance of Rule 1.2: Seeking an on the Record Waiver to Protect Defendant's Right to Testify," Journal of the Legal Profession (2011).
CLE Courses
Inclusion Policies and Practices to Advance Racial and Educational Justice, part of School Law Practice Virtual Seminar, sponsored by the Council of School Attorneys (COSA) of the National School Board Association (NSBA), October 27, 2020.
Getting to Green: Desegregation Law in 2015, Alabama Council of School Board Attorneys Summer Conference, June 2015.
PPACA/Obamacare: What Employers Need to Know, Sterling Education Services, August 1, 2013.
Presentations
Hot Topics in Education Law: Charter Schools and Hereford v. Huntsville City Board of Education, Master's Class of Leadership Huntsville, April 7, 2015.
Employment Law Update 2014, 19th Annual Human Resource Management Conference, Shoals Chapter Society of Human Resources Management (SHRM), Muscle Shoals, Alabama, June 12, 2014.
"Pay or Play" Under the Patient Protection and Affordable Care Act, Lanier Ford Tax Developments 2013, July 2013 (continuing professional education for certified public accountants).
Professional Affiliations
Alabama Council of School Board Attorneys
Member of Board of Directors, 2019-2020
Vice President, 2020-2021
Alabama Bar Association
Huntsville-Madison County Bar Association
Education
J.D., magna cum laude, 2011, University of Alabama, Tuscaloosa, AL
Junior and Senior Editor, Journal of the Legal Profession
Hugo L. Black Scholar Award Recipient
John A. Campbell Moot Court Board
Bruce B. Siegal Intellectual Property Moot Court Competition Team
B.A., summa cum laude, 2008, Auburn University, Auburn, Alabama, AL
Phi Beta Kappa Honor Society
Phi Kappa Phi Honor Society
Delta Epsilon Iota Honor Society
Auburn University Honors College
Bar Admissions
Alabama, 2011
Court Admissions
U.S. District Court, Northern District of Alabama
All Alabama state courts
Community Involvement
Member, Board of Directors, Huntsville-Madison County Chamber of Commerce, 2018.
Member of Committee of 100 YP (young professionals), 2018.
Other Experience
Law Clerk, U.S. District Judge W. Harold Albritton, U.S. District Court for the Middle District of Alabama (2011-2012).