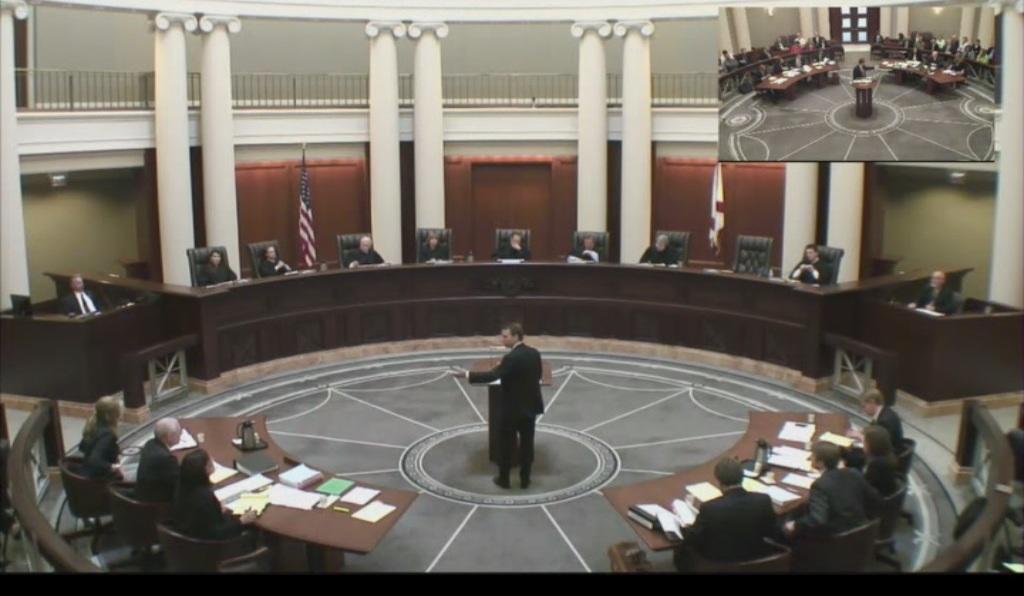 Profile
Mr. Canupp's practice is focused on the defense of personal injury lawsuits and general civil litigation, and he has particular experience defending employment lawsuits and lawsuits against local governmental entities and their employees. He serves as panel counsel for several large insurance carriers, and is often retained to represent cities and individual employees at both the trial and appellate levels, frequently in federal court. He regularly defends claims under the Fair Labor Standards Act as well as claims of employment discrimination on the basis of race, sex, religion, national origin, disability, and so forth. He also is frequently called upon to represent municipalities and police officers in law enforcement liability cases. However, his experience in defending civil claims is broad and he regularly represents the interests of businesses and individuals sued in personal injury cases (including severe burn cases), wrongful-death lawsuits, and a variety of other types of litigation involving injuries and property damage.
Above all else, however, Mr. Canupp's practice is responsive to his clients' needs. In recent years, he has tried two federal law enforcement liability cases and won defense verdicts for law enforcement officers in both. In another case, he was retained to serve as appellate counsel after an insured had sustained an adverse judgment of nearly $5,000,000 in the trial court; Mr. Canupp presented oral argument to the Alabama Supreme Court and prevailed, wiping out the entire judgment. He also successfully defended a follow-on federal court lawsuit and ended a nearly 10-year legal dispute with zero liability to the client. Mr. Canupp also served as primary counsel in an $800,000 insurance dispute that was resolved fully in favor of his client, a public entity.
In recent years, Mr. Canupp has handled a number of class- and collective-action lawsuits involving numerous plaintiffs. He is one of a select group of lawyers to have led the defense of a major class action brought against an Alabama municipality arising out of municipal court operations. Mr. Canupp also has chaired the defense of state- and nation-wide collective actions under the Fair Labor Standards Act (FLSA).
Outside of the litigation context, Mr. Canupp provides guidance to employers in responding to unemployment petitions, reviewing handbook policies, analyzing the proper classification of employees under the Fair Labor Standards Act, preparing employment agreements, and investigating employee complaints. Finally, Mr. Canupp is frequently retained by both businesses and government agencies to provide guidance in complying with the accessibility requirements of the Americans With Disabilities Act (ADA).
In addition to his work with clients, Mr. Canupp contributes to Lanier Ford's Third-Shift Employment Law Blog.
Honors and Awards
Mr. Canupp is rated by Martindale-Hubbell as AV Preeminent ®.
One of the top-40-under-40 litigation lawyers for 2014, as selected by the American Society of Legal Advocates (ASLA).
Amicus Service Award from the International Municipal Lawyers Association, 2012. The award is given those attorneys who do exemplary work to protect and advance local government interests.
Representative Cases
Wall v. City of Oneonta, No. 7-00923, 2017 WL 4469334 (N.D. Ala. Oct. 6, 2017).
Parton v. Dorning, No. 16-16563 (11th Cir. September 29, 2017).
Ransom v. Sherman, No. 16-17443, 2017 WL 388798 (11th Cir. Sept. 6, 2017).
Littleton v. Miller, No. 15-01076, 2017 WL 2172063 (N.D. Ala. May 17, 2017).
Patel v. City of Madison, No. 5:15-CV-0253-VEH, 2017 WL 432465 (N.D. Ala. Feb. 1, 2017).
Bagwell v. Morgan County Commission, 676 Fed.Appx. 863 (11th Cir. January 18, 2017).
Fuqua v. Hess, No. 3:16-CV-01510-HGD, 2017 WL 192760 (N.D. Ala. Jan. 18, 2017).
Holden v. City of Sheffield, No. 3:16-CV-00981, 2017 WL 34848 (N.D. Ala. Jan. 4, 2017).
McClure v. Oasis Outsourcing II, Inc., No. 16-11783, 2016 WL 7473780 (11th Cir. Dec. 29, 2016).
M&N Materials, Inc., v. Town of Gurley, No. 5:14-CV-00184-CLS (N.D. Ala. Nov. 13, 2015).

McBay v. City of Decatur, 2014 WL 1513344 (N.D. Ala. 2014).
Morris v. Town of Lexington, Alabama, 748 F.3d 1316 (11th Cir. 2014).
Town of Gurley v. M & N Materials, Inc., 143 So. 3d 1 (Ala. 2013).
Franklin v. Curry, 738 F.3d 1246 (11th Cir. 2013).
Noles v. City of Guntersville, 551 Fed. Appx. 497 (11th Cir. 2013).
Benefield v. City of Albertville, 2013 WL 28051 (N.D. Ala. 2013).
Wood v. City of Albertville, 2013 WL 6839598 (N.D. Ala. 2013).
Pell v. Tidwell, 139 So.3d 165 (Ala. Civ. App. 2013).
Mason v. City of Huntsville, 2012 WL 4815518 (N.D. Ala. 2012)
Blackwood v. Arc of Madison County, Inc., 2012 WL 5932451 (N.D. Ala. 2012).
Thompson v. City of Muscle Shoals, 2012 WL 4815466 (N.D. Ala. 2012).
Vaughn v. Nacco Materials Handling Group, Inc., 440 Fed.Appx. 821 (11th Cir. 2011).
Publications
"Could the Door Be Closing on the Notorious 'Beyond Authority' Exception to Cranman Immunity in Alabama?," Alabama Defense Lawyers Association Journal, Spring 2017 (with George W. Royer).
"Coping With New Overtime Rules," published in the online edition of Business Alabama (October 2016).
"'Regulatory Takings': Claims Under the Alabama Constitution Following Town of Gurley v. M&N Materials, Inc.," Alabama Lawyer, January 2015 (with George W. Royer).
"Immigration and the Law: Will the New Alabama Immigration Law Result in a Loss of Federal Funding to Alabama Schools?" Alabama School Boards (fall 2011), published by the Alabama Association of School Boards.
"U.S. Supreme Court to Consider Whether Plaintiffs' Lawyers Are Entitled to 'Just a Little Bit More' for Exception Performance in Fee-Shifting Cases," Government Liability (May 20, 2009), with George W. Royer, Jr., published by the Defense Research Institute.
"College Student Voting: A New Prescription for an Old Ailment," Syracuse Law Review (2005), cited in Dupree v. Hiraga, 121 Haw. 297, 318; 219 P.3d 1084, 1105 (2009).
CLE Courses
Mr. Canupp has presented the following continuing legal education (CLE) seminars:
Public Employment Issues in Alabama Courts, Annual Meeting of Alabama Defense Lawyers Association, Orange Beach, Alabama, June 21-24, 2017.
Employment Law Update for City and County Governments, City and County Government Seminar, CLE Alabama, May 6, 2017.
ADA Accessibility Issues in Government Buildings, City and County Government Seminar, CLE Alabama, April 26, 2014.
Municipal Control Over City Courts and Consequences of Privatization of Municipal Services, Alabama Municipal Insurance Corporation (AMIC) Defense Panel Roundtable CLE, October 2013.
Immigration Law Compliance: Discrimination, E-Verify, I-9 Audits, and the Impact of the New Alabama Immigration Bill, Sterling Education Services, February 2012 and August 2013.
Americans with Disabilities Act Update, Last-Chance Seminar, Huntsville-Madison County Bar Association, December 2008.
Presentations
New Overtime Rules, Lanier Ford Tax Developments 2016, July 2016 (continuing professional education for certified public accountants).
Avoiding Wage and Hour Violations, Employment Law Seminar, National Business Institute, Huntsville, Alabama, November 17, 2015.
The Payoff to Being a Great Place To Work, Huntsville-Madison County Chamber of Commerce, November 4, 2015.
The Disability Blues, Alabama Municipal Insurance Corporation Roundtable, Birmingham, Alabama, October 28, 2015.
Employment Law Update 2014, 19th Annual Human Resource Management Conference, Shoals Chapter Society of Human Resources Management (SHRM), Muscle Shoals, Alabama, June 12, 2014.
ADA Accessibility Guidelines: Are You in Compliance?, Lanier Ford Lunch & Learn, December 2012.
Immigration Law Compliance for Employers, Lanier Ford Tax Developments 2012, July 2012 (continuing professional education for certified public accountants).
Professional Affiliations
American Bar Association
Alabama Bar Association
Huntsville-Madison County Bar Association
Education
J.D., summa cum laude, 2006, Syracuse University College of Law, Syracuse, NY
Order of the Coif
Lead Articles Editor, Syracuse Law Review
Moot Court Honor Society
Justinian Honor Society
Best Brief, Mackenzie-Lewis Appellate Advocacy Competition
B.A., cum laude, 2003, University of Alabama, Tuscaloosa, AL
University of Alabama "Million Dollar" Band
Phi Alpha Delta
Sigma Tau Delta
Pi Sigma Alpha
Bar Admissions
Alabama, 2006
Court Admissions
U.S. Supreme Court
U.S. Court of Appeals for the Eleventh Circuit
U.S. District Courts
Northern District of Alabama
Middle District of Alabama
Southern District of Alabama
All Alabama State Courts
Community Involvement
Member, Board of Directors, Mental Health Association of Madison County
Member, Board of Directors, Big Brothers Big Sisters of North Alabama, 2009
Other Experience
Law Clerk for Judge Lynwood Smith, United States District Court for Northern District of Alabama, 2006-2008.
In 2014, appointed as a special assistant district attorney for Madison County to represent the county and state in tax appeals.